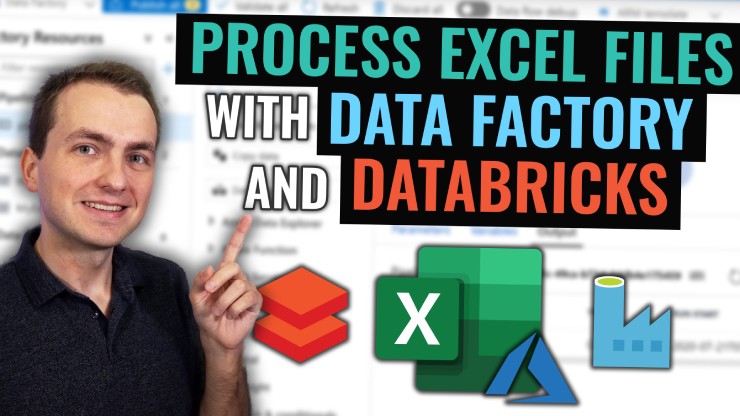 Highlight
Excel files are one of the most commonly used file format on the market. Popularity of the tool itself among the business users, business analysts and data engineers is driven by its flexibility, ease of use, powerful integration features and low price.
Intro
This is why every data engineer out there should be to understand advantages and disadvantages of this format. The variety of different internal formats like XLS, XLSX, XLSB and XLSM and which tools to use in order to process those files effectively in the cloud.
Today I bring to you a quick introduction to the process of building ETL solutions with Excel files in Azure using Data Factory and Databricks services.
Code samples: https://github.com/MarczakIO/azure4everyone-samples/tree/master/azure-excel-file-processing-with-data-factory-and-databricks
Agenda
00:00 Introduction
00:25 Excel Business Justification
01:22 Excel Challenges
02:20 Supported Services
04:30 Data Factory Introduction
05:35 Demo Setup
07:13 Demo using Data Factory
13:36 Databricks Introduction
14:44 Databricks Setup
18:14 Databricks Demo - Reading Excels
20:55 Databricks Demo - Reading Excels using References
25:56 Databricks Demo - Workbook Metadata
28:05 Databricks Demo - Defining Schema
30:03 Databricks Demo - Defining Schema
32:53 Additional Options
Video
Next steps for you after watching the video
Excel format in Data Factory
Spark Excel by Crealytics documentation