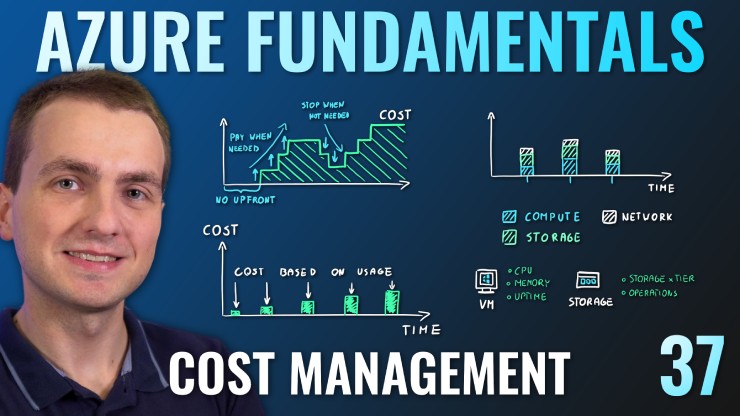 Highlight
Describe the functionality and usage of Azure Cost Management
Intro
How to review the cost of you Azure services? It's super easy with Azure Cost Management service. Check out this episode to find out more!
Episode Resources
Study Guide
Expand your knowledge - extra resources
Agenda
00:00 Episode Introduction
00:32 Azure Cost Management
01:22 ACM demo
06:29 ACM summary
07:46 Minimizing the costs
Video
Enjoy!