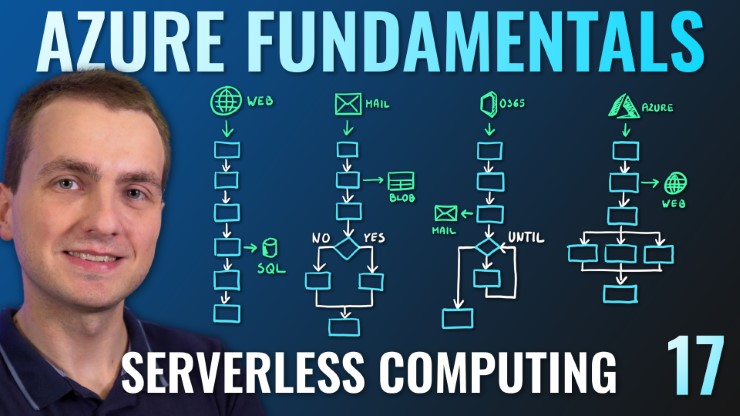 Highlight
Describe Serverless computing and Azure products that are available for serverless computing such as Azure Functions, Logic Apps, and Event Grid
Intro
Serverless is an amazing growing trend in the cloud. Today we talk about what is considered serverless and services like Azure Functions, Logic Apps, and Event Grid that fall under this category.
Study Materials: https://marczak.io/az-900/#ep17
Practice Test: https://marczak.io/az-900/episode-17/practice-test/
Agenda
In this episode
Episode introduction
What is Serverless Computing?
Azure Functions
Azure Logic Apps
Logic Apps Demo
Azure Event Grid
Summary of Serverless services
Video
Enjoy!