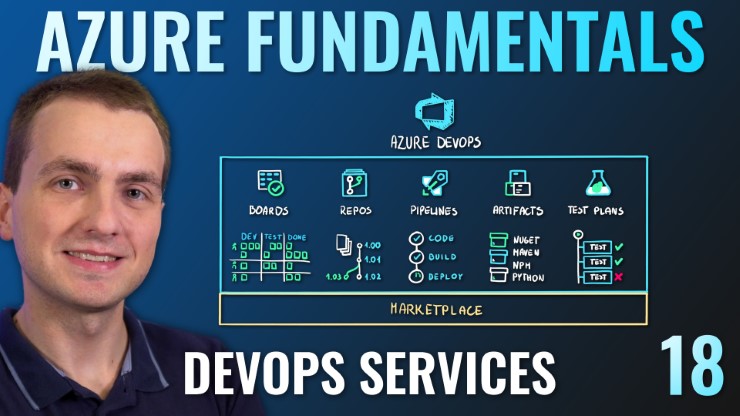 Highlight
Describe DevOps solutions available on Azure such as Azure DevOps and Azure DevTest Labs
Intro
DevOps is one of the most commonly searched term when it comes to Azure. In this episode I will explain what DevOps is and which Azure services help us deliver DevOps solutions.
Study Materials: https://marczak.io/az-900/#ep18
Practice Test: https://marczak.io/az-900/episode-18/practice-test/
Agenda
In this episode
Episode introduction
What is DevOps?
Azure DevOps
Azure DevTest Labs
Azure DevTest Labs Demo
Azure DevTest Labs Summary
Summary
Video
Enjoy!