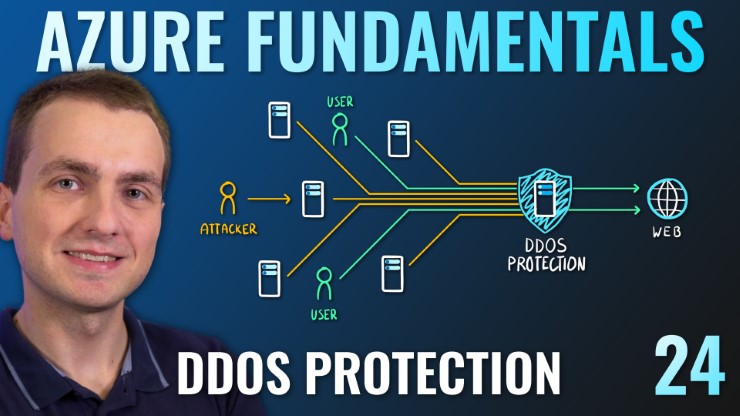 Highlight
Describe Azure DDoS Protection
Intro
Distributed Denial-of-Service attacks are one of the biggest security threats for publicly exposed applications. Today I'll explain what is Azure DDoS protection service and how does it mitigate this threat for customers.
Episode Resources
Study Guide
Agenda
Episode introduction
What is DoS?
What is DDoS?
Azure DDoS Protection
DDoS Protection Standard Demo
Summary
Video
Enjoy!