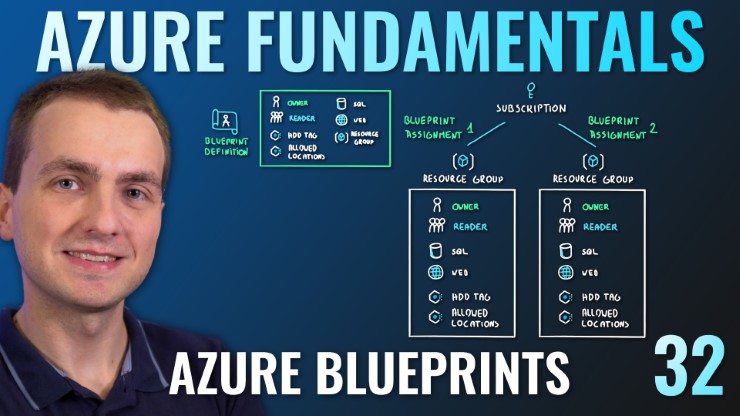 Highlight
-Describe the functionality and usage of Azure Blueprints
Intro
Do you need a centralized repository of approved design patterns and solutions for your Azure environment with a one click deployment and easy updates? Azure Blueprints is here to do exactly that. Let's see how it works!
Episode Resources
Study Guide
Agenda
00:00 Episode introduction
00:26 What is a Blueprint?
00:49 What is an Azure Blueprints Service?
03:47 Demo
09:23 Azure Blueprints Summary
Video
Enjoy!