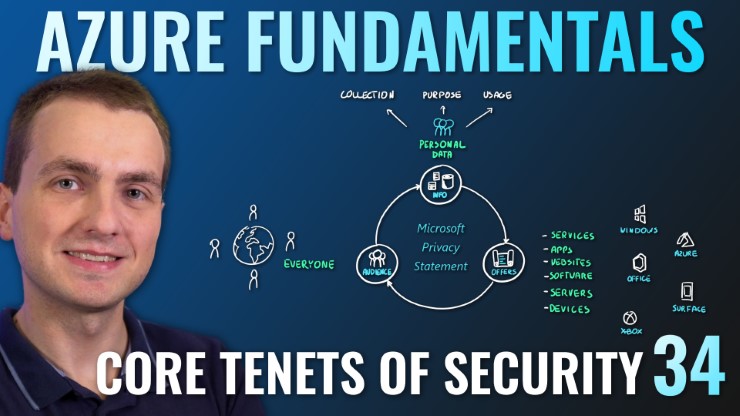 Highlight
-Describe the purpose of the Microsoft Privacy Statement, Online Services Terms (OST) and Data Protection Amendment (DPA) -Describe the purpose of the Trust Center -Describe the purpose of the Azure compliance documentation -Describe the purpose of Azure Sovereign Regions (Azure Government cloud services and Azure China cloud services)
Intro
It's easy to get lost when learning about the topics of security, privacy and compliance. With this episode I present those topics using my personal touch. Hope you will like it!
Episode Resources
Study Guide
Expand your knowledge - extra resources
Agenda
00:00 Episode Introduction
00:46 Microsoft Privacy Statement
02:30 Online Services Terms (OST)
03:30 Data Protection Addendum (DPA)
04:13 Trust Center
07:50 Azure Compliance Documentation
09:17 Azure Sovereign Regions
12:30 Summary
Video
Enjoy!